Launching Early 2018. Email us to register interests.
Visualise a family bonding day of relaxed and fun filled boating activities with your pet.
Consider having the opportunity to enjoy an unadulterated atmosphere and experience, an exclusive and memorable boating trip to a quiet serene island (accessible only by boat) to swim, drink or just chill..... together with your pet.
With your pet as companion, sit back and enjoy the relaxing boat cruise. Feel the sea breeze and embrace the peaceful sea tranquility, take in breathtaking views of our city's beautiful scenery and skyline.
We cater for all occasions. So whether you are looking for a short or a longer boating trip, for an outing with your pets, families, friends or guests, we can customise a trip for you.
OUR BOAT: BARK N WOOF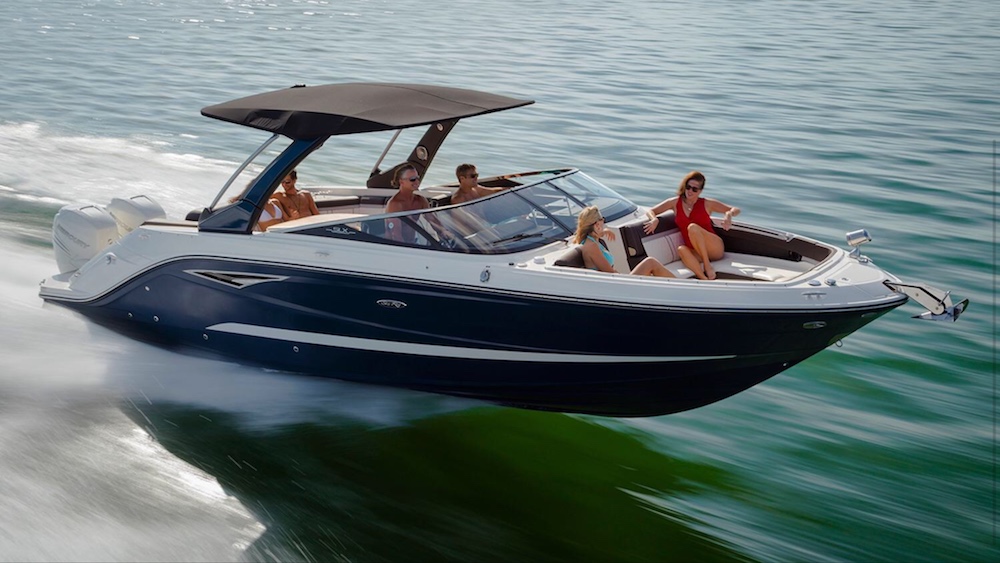 Typical 5 Hours Itinerary
Meet us at the main lobby of Raffles Marina at least 15mins before departure time.
Board the boat 10mins before departure time for the safety briefing.
The charter shall commence at the stipulated time.
Admire the impressive skyline of Singapore as we cruise. On arrival at the destination, you, your guests and pet(s) can disembark and have your own activities. Where possible, we usually anchor in a beautiful secluded bay where you could have your own activities with your guests and pets.
The boat will stay at the destination for about 2 hours before heading back for Raffles Marina. Extension of Hours is subjected to availability.
Typical Estimated Timeframe
| | |
| --- | --- |
| First 90mins  | Depart from Marina and head to destination |
| Next 120mins  | Own activities |
| Last 90mins  | Head back to Marina |
Typical Operating Hours‬:
8am to 1pm
Typical Destination‬:
Lazuras Island
Typical Rate:
S$600 for 5 Hours booking
Extension Per Hour:
S$100
How do I make the booking?
Simply
(1) Fill up the 'Pet Boating Request' form and submit.
(2) Your Invoice together with further informations will be emailed to you at our soonest.
(3) Proceed to make payment through bank transfer and after payment is processed, your reservation is confirmed.
(4) Turn up and enjoy.
Is there GST on the booking fees?
We are not GST registered hence NO GST will be imposed! All pricing quoted are nett price.
Besides bank transfer, is there other modes of payment?
Regrettably, we are only able to accept bank transfer at this point due to reasons listed below.
Cash on Boarding: Is not available due to the risk of 'No-Show' booking. For each booking, there is a great deal of time, cost and effort incurred. Fees including but not limited to Captain fees, Marina fees, Crew fees etc.. are incurred with each booking, even in the instance of a 'No-Show' booking.
Cheque Payment: Is generally not encourage as in between the time gaps for cheque clearance, your choice slot might be taken. However, we are still able to accept payment in cheque if you prefer.
Do I need to tip the Boat Captain?
That's entirely up to you. Our Captain would be grateful for extra tips nonetheless! Tipping is purely voluntary but it is always, always much appreciated.
What is provided on the boat?
Life jackets for humans, life jacket for dogs, life buoys, first aids kit, ice box with ice, wet and dry tissue paper, a complimentary bottled water per guest & trash bag.
What do I need to bring?
Expect lots of fun and the occasionally splashing of water when boating. Below are just some of our suggestions. Swimwear if you intend to swim. For clothing, bring an extra pair if you like to change after the cruise. Do not forget sunglasses or a hat and a high-protection sun cream or sun block. The constant wind on board keeps temperature comfortable, but the combined effect of sun and reflection from sea can cause severe sunburns. You will want to remember your boating experience and be able to share it with others. Bring along a camera and phone (if you need it) keep it in a good strong waterproof bag because it can get wet. Items for fun like playing cards, books etc.. or your own selection of music could always come in handy either during an inter-island passage or in the anchorage. For your maximum comfort and enjoyment, a picnic mat, light folding chairs always comes in handy. We also welcome you to bring along your own meals, snacks, favourite drinks or beer etc. For your pets, bring along leashes, drinking bowls, bottle of drinking water, fetch toys and Pets Treats.
Where is the Boarding/ Alighting point?
All boarding/ alighting are in Raffles Marina, unless otherwise stated.
What is the maximum capacity of the boat?
The maximum capacity is 8 person. Each pet is considered as 1 person. Please note that we are unable to accommodate beyond our stated numbers of persons on our boat simply because of safety reasons.
Will I be sharing the boat with other guests?
Certainly no. The boat is only available exclusively to you and your guests for the entire duration of booking.
Can I charter the boat for humans only?
Yes certainly. We cater for all occasions and can also provide customised itineraries, including overseas trip to selected destinations such as Batam, Bintan etc.. to suit your needs.
Do we need to buy personal insurance?
Our boat carries a basic public liability insurance for its passengers, however personal travel / cancellation / accident insurance is strongly recommended.
Are there any health and age requirements?
Any kid under 12 years needs to be accompanied by an adult. For people who have pre-existing health conditions, who are immobile, elderly, pregnant, please consult with your physician.
What happens if it rains?
If it rains before the stipulated commencing time, we will let you decide whether you would like to proceed ahead. If you chose not to proceed, we will give you the option of 100% refund or rescheduling. But if it rains during the cruise and/or weather conditions do not permit the continuation of the cruise, then the captain has the sole discretion based on his reasonable opinion, whether to terminate the charter and return to the Marina. No refund/rescheduling will be given in such unforeseeable circumstances, once the charter has commenced‪.‬
What happens if I or one of my guests turn up late for the booking?
It will be your call to decide if you want to wait for your guest. However, your booking timing shall proceed as according to the stipulated timing as agreed upon and stated on the invoice. Do note that there is no time compensation given for late turn up.
Am I allowed to bring outside food/drink on board the boat?
Yes, definitely. You are most welcome to bring your own food and beverage.
I'm worried that I may get sea-sick while on board, is this likely?
It would be good for you to bring along some sea-sickness medication on the boat as we do not provide this. Hence if you think you might get sea-sick, please bring along some meds to standby.
What if I have to get back to shore earlier?
For whatever urgent reasons, you can shorten your charter at anytime. Please note that we do not refund or compensate the unused hours of the booked period.
Can I customise my itinerary and timing?
Sure, however it is subjected to the boat availability.
Can I change my itinerary during the cruise?
Sure. However, additional fees may apply. Our Captain are familiar with all the routes we operated and can advise accordingly. However, it will be at the sole discretion of the Captain's reasonable opinion to grant any changes.
What are the terms for a refund?
We do not refund bookings if you cancel the charter less than 7 days from the booked date. For cancellation made 8 days and above, 100% of the charter fees is refundable. Please view our Terms and Conditions for more on this topic.